M-Series safety infrared thermal imager developed by Yoseen Infrared has been tested by Shanghai Institute of Quality Technology and issued a report. It conforms to the essential safety infrared thermal imager for mining according to the standards of the national coal mine safety administration. The product is undergoing the certification of safety and coal safety, and the explosion-proof protection standard is IP54. M series safety infrared thermal imager adopts reinforced ABS engineering plastics, weighs only about 100g, convenient and compact. In addition, the product can automatically add multiple or a single hot spot tracking to the monitored object. Once the temperature exceeds the threshold value is detected, the linkage fire control system will immediately start the alarm signal, which largely avoids the occurrence of safety accidents.
On the other hand, Yoseen Explosion-Proof Type Thermal Imager (with explosion-proof certificate: Exd ICT6Gb/ExtD A21 IP68 T80 ° C) temperature measurement accuracy, performance is remarkable, applicable to factories with IA, IB, IC T1 ~ T6 group of combustible gas, steam and air to form explosive mixture of 0, 1 zone and 2 zone places as well as the formation of combustible dust in mixture with air of 20, 21, 22 area explosive dangerous location.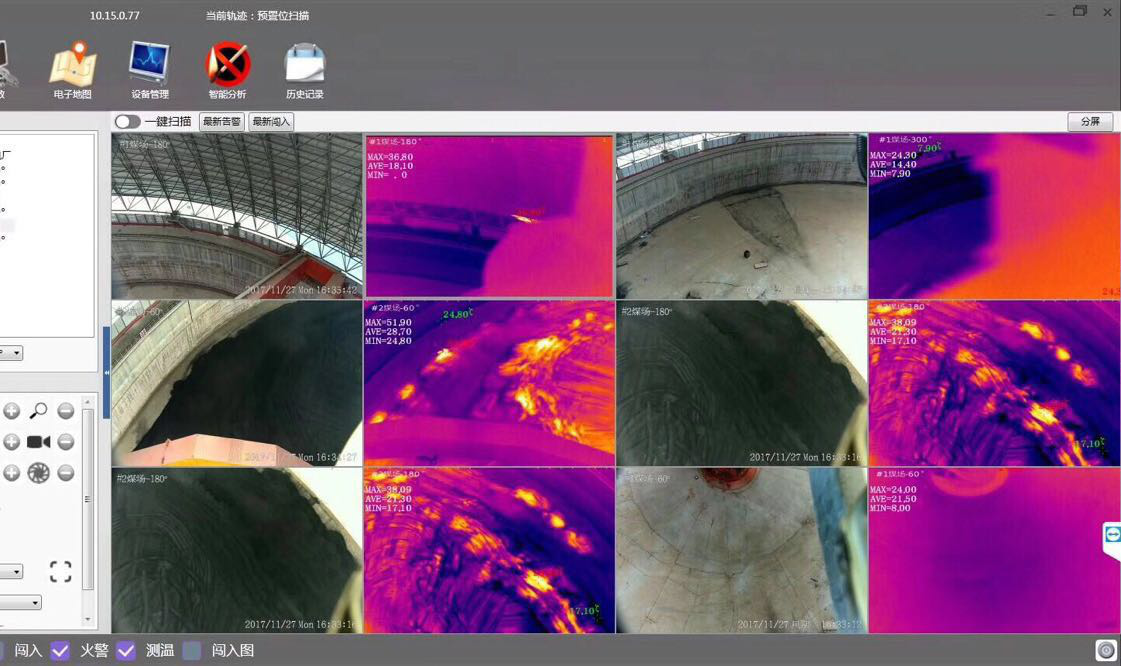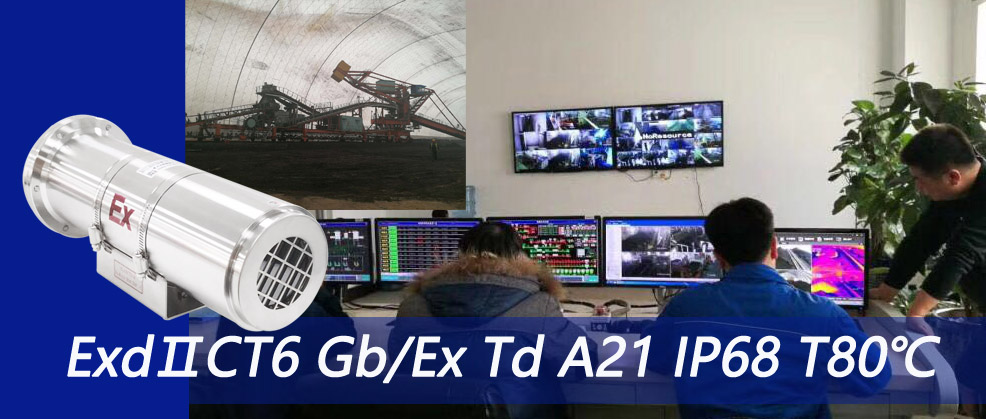 Product Features:
● Optical grade high strength and light transmittance ultra-white explosion-proof glass, the optical transmittance is higher than 96%;
● Nano invisible wiper, water, oil and dust exclusion;
● High hardness special carbon steel by fluorocarbon high temperature spray or stainless steel polishing/passivation processing, explosion proof, dustproof, water proof and rust proof;
● Optional semiconductor SCR temperature control components, automatic heating and cooling functions;
● Accurate temperature measurement of thermal imaging component, clear image;
● Stable operation, adapt to harsh environment;
● All kinds of alarm, safety, equipment running state record;
● Provide system software, convenient system integration;
● Perfect and rich SDK development kit, support user rapid secondary development.
Model Parameters
Model

ES640D

ES384D

ES384D

Infrared resolution

640*480

384*288

Pixel size

17um

Frame frequency

30Hz

50Hz

NETD

≤50mK@25℃

Wave band

8~14um

Temp range

-20~150℃,10~50℃,0~300℃ etc. (customizable)

Temp accuracy

±2℃ or ±2%
Common Parameter
Image

Imaging distance

About 20 times focal lengths to infinity

Temp measuring template

High and low temp tracking, point/line/polygon temp tracking in template, set multiple shielding areas

Image intensification

Adaptive drawing, manual enhancement, electronic zoom

Color palette

White hot, black hot, iron red, red saturated, user-defined and others

Focus Mode

Electric/manual, electric lens supports autofocus

Data

Single frame temp

PNG / BMP/ JPG image format with temp information

Temp flow

Total radiant temp information storage

Digital video

H.264, support RTSP streaming media protocol, MP4 files, HDMI output interface

Data storage

Support TF card expansion and storage, up to 32GB

Electrical interface

Power supply

DC9~15V, typical power consumption 2.5W@25℃

Analog video

NTSC/PAL

Ethernet

100/1000 Base, support TCP, UDP, IP, DHCP, RTSP, ONVIF, etc.,provide SDK development kit

Serial port

RS485, support cradle head control protocol

Electric lens

12V power lens

GPIO

1 channel magnetic isolation input, 1 channel relay output

Environmental parameters

operating temp

-10~+60℃

Storage temp

-40ºC~+85℃

Humidity

Non - Condensing 10%~95%

Shell protection

IP68

Mechanical parameter

Weight

≤8kg

Size

385mm(L)*137(D)mm

Installation

Wall mounting or lifting

Material

Carbon steel or 304 stainless steel

Surface treatment

Special coating on the surface of high - temp spray or stainless steel primary color, optional electropolishing

Certification

Explosion-proof marks

ExdⅡCT6 Gb/Ex Td A21 IP68 T80℃