When the train is running, the pantograph's skateboard will be in direct contact with the catenary, and a large current will pass through it, generating a lot of heat and raising the temperature of the skateboard. Once there is a fault on the pantograph, it will make a point or an area of continuous friction and power, the temperature rises above the warning value, resulting in the pantograph part components or contact network circuit fault. A lot of problems can be avoided if infrared thermal camera is used to monitor the pantograph slide's non-contact temperature. The infrared thermal camera adopts non-contact temperature measurement, which is not affected by bad weather such as rain, snow, fog, etc. The software can directly observe the temperature of all objects in the lens range, rather than just the temperature of a certain point; High temperature measurement accuracy, up to ±2℃ or 2%; Small size of equipment, low energy consumption, will not affect the normal work of other components.
This time Yoseen Infrared technical personnel went to the scene of the car project in zhuzhou (China Railway Rolling Stock Corporation (CRRC) Zhuzhou Project), provide train pantograph infrared temperature real-time monitoring solution, the project installed the Yoseen X series of rail transit special thermal camera, and equipped with professional temperature measuring system software for real-time continuous monitoring target temperature monitoring and generate data analysis report, for pantograph temperature too high risk early warning and effective positioning point of failure risk, avoid the pantograph fault caused by the temperature too high because of friction, to ensure the safety of train operation.
CRRC Zhuzhou project installation location and equipment selection
The space on the top of the electric tractor is limited, and considering the safe operation of other train parts, the flat roof installation equipment on the front of pantograph is selected.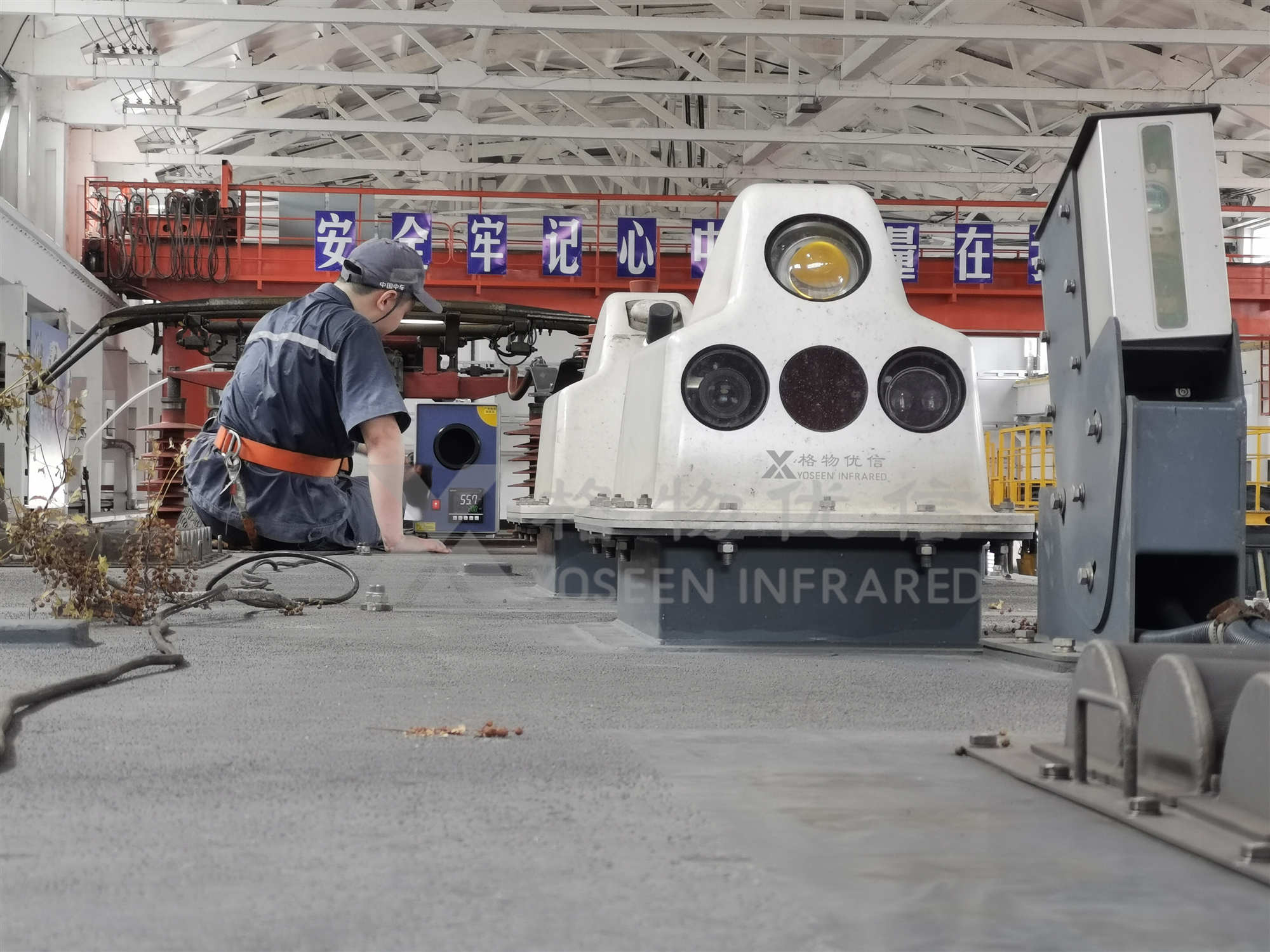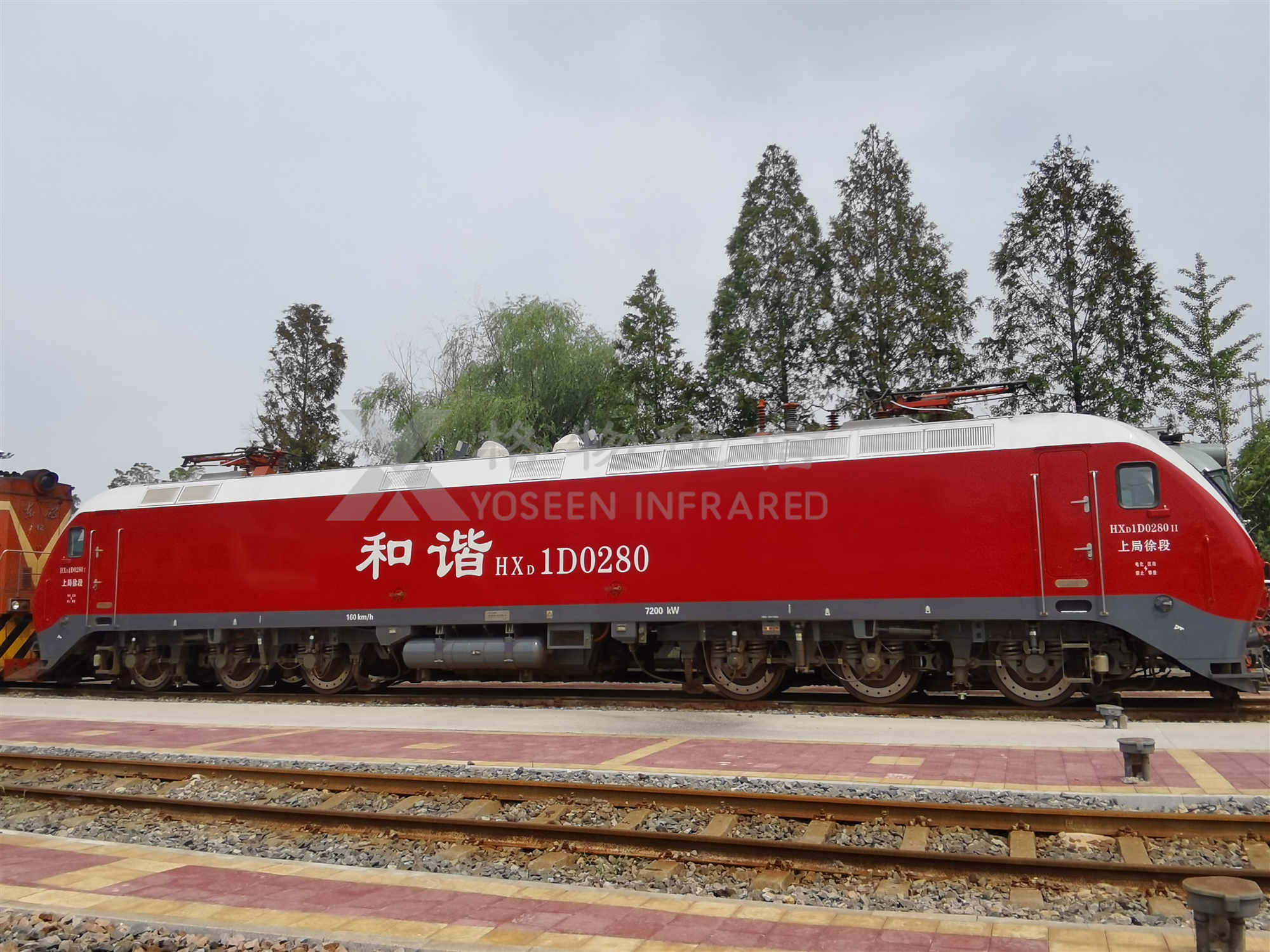 Installation site and position of thermal camera for CRRC Zhuzhou
Thermal camera selection
According to the working temperature of engine room and picture, choose Yoseen X series of rail transit special thermal camera, a resolution of 640*480, thermal camera using upward sloping installation on roof, ensure the thermal camera view Angle of universal coverage pantograph slide, with 25 mm lens, car top before and after a total of two pantograph, total installed two thermal camera.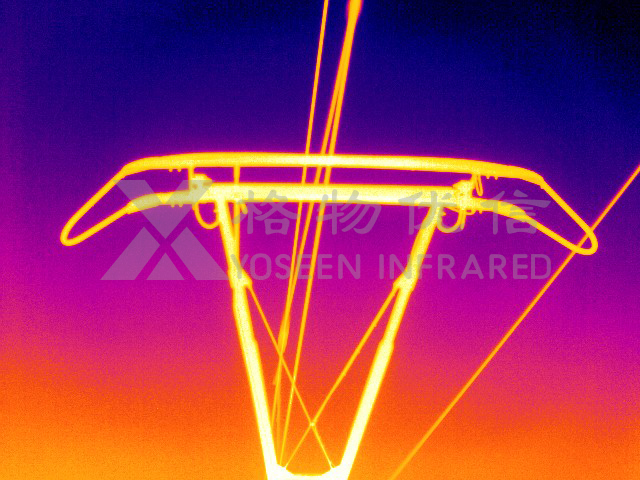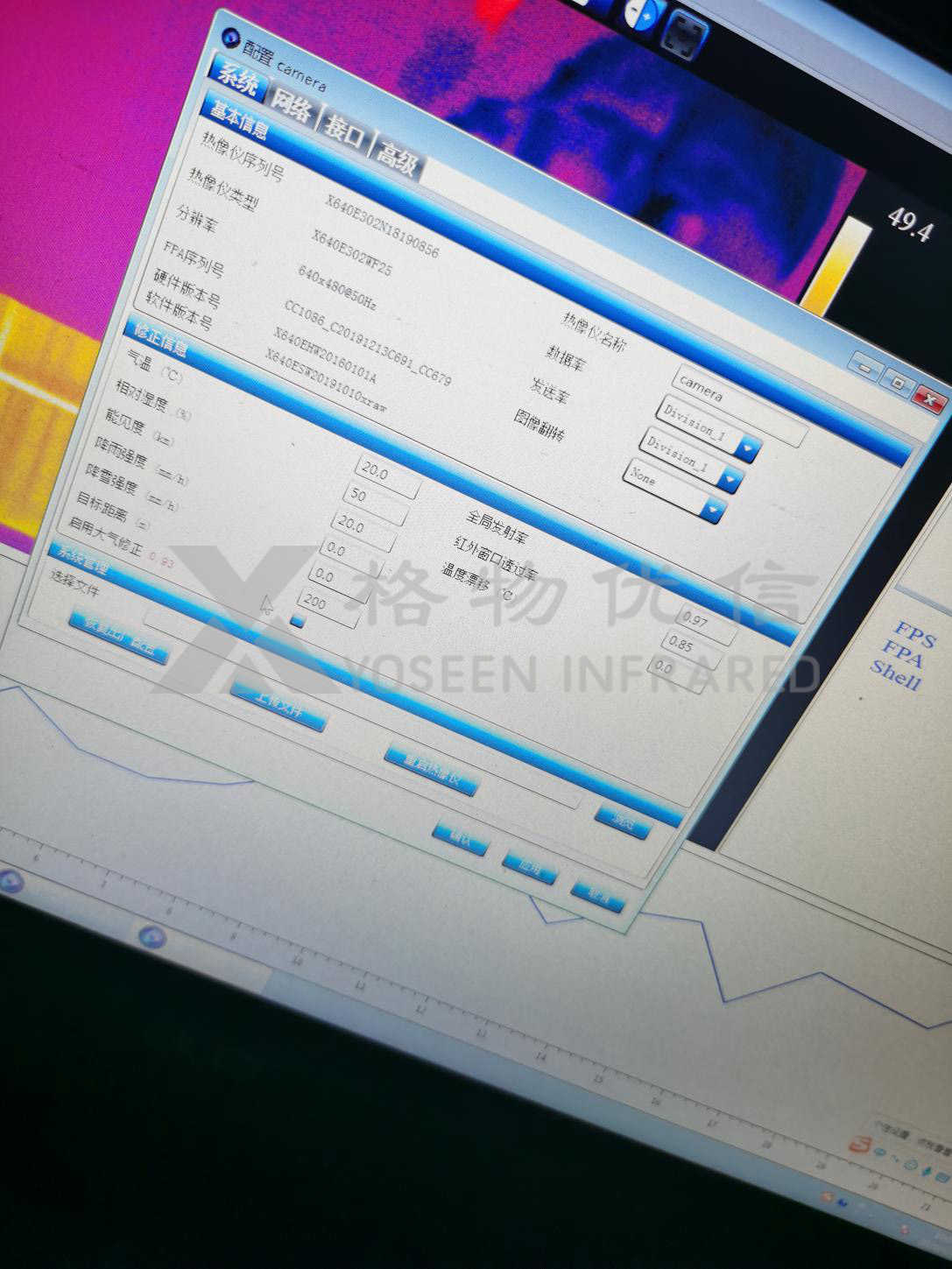 The infrared images and software images of train pantograph in operation were tested by The X series thermal camera of Yoseen Infrared