From September 23 to 25, 2020, the national Iron Production Technology Conference and Iron Academic Annual Conference 2020, held by China Metal Society, was held in Chongqing with the theme of "Green, low-carbon, longevity, intelligence, promoting the development of iron making with high efficiency, low cost and high quality", aiming to promote the technological progress in China's iron making field. As the deep and intelligent partner of metallurgical equipment of iron and steel enterprises, Yoseen Infrared has participated in the enterprise exhibition of the conference as requested, contributing to the green and intelligent development of the iron and steel industry to write a new chapter and make new progress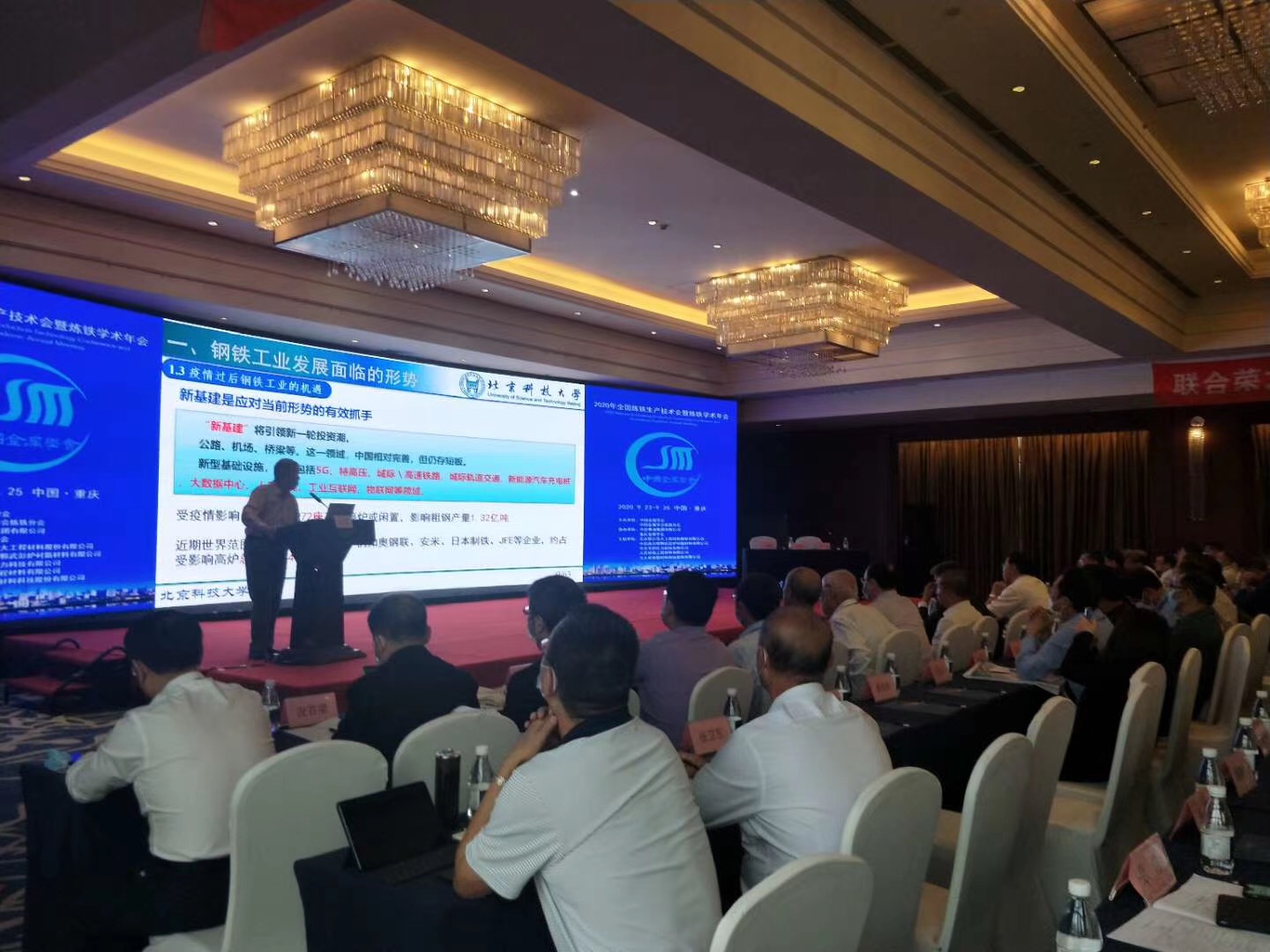 Meetings around the original fuel quality and optimizing the burden structure of ironmaking technology, high efficiency low cost operation technology, blast furnace and blast furnace hot blast stove longevity technology, energy conservation and emissions reduction ironmaking system technology and intelligent ironmaking aspects of in-depth communication research, discuss under the new situation of intelligent and efficient, green, long life, low cost of ironmaking technology. As the key equipment of intelligent equipment in the metallurgical industry, Yoseen Infrared dedicated thermal imager can be regarded as the effective partner of the metallurgical industry. It not only escorts the metallurgical safety production, but also saves costs and improves efficiency for iron and steel enterprises, and promotes the green and intelligent development of the metallurgical industry.
At present, Yoseen Infrared is to make informed decisions across the country several large steel mills offers a variety of effective thermal infrared imaging feasibility of metallurgical ladle, tundish, converter, electric furnace, blast furnace, material surface, sintering, iron POTS, hot blast stove, hot blast pipe, continuous casting, heat furnace, hot metal ladle, such as infrared monitoring early warning plan, further solves the problem of metallurgical industry customers, won the widespread customer trust.
Yoseen Infrared is committed to contribute more to the green and intelligent development of the metallurgical industry, and work with customers in the metallurgical industry for a win-win future.
At the conference and exhibition site in Chongqing, the participating staff of Yoseen Infrared patiently answered the technical questions of the participants who consulted the metallurgical thermal imaging system, and at the same time, they eagerly looked forward to wishing the conference a complete success.